Happy Friday!
Sorry I missed last week but I am back in the game this week!
Enjoy your weekend!
I want to try to start eating healthier and am interested in substituting some snacks or even like breakfast or lunch with a smoothie. Have you tried any smoothie recipes lately that you love?!? Any suggestions or recommendations on making them ahead of time and "storing" them? Do you use just a regular glass or do you have some type of cup, especially for on the go, that you use?
Any tips would be greatly appreciated! Thanks!! :)
I know I am a little late to jump on the frozen yogurt band wagon but I have lately fell in LOVE with fro-yo. There is a place really close to our house that I tried a couple of different times and did not see what all the fuss was about. But, I have found another local place just a little bit further and it is so YUMMY!
Is it bad that I want to substitute some of my meals and just eat frozen yogurt now?!?
I recently tried these crackers and they are so good! They come in a variety of flavors but my favorite is the Cinnamon & Brown Sugar one, it tastes like a big teddy graham!
It is a great alternative to my pop-tarts that I normally turned to! ;)
They have so many cute new arrivals and have new arrivals daily!
If you haven't checked them out, do it! :)
(These shoes are not online yet. Call the store to have yours shipped to you!
Flourish: (574) 277–PINK)
(find this top
here
)
For those of you who, like myself, have been in a gloomy, wintry state for the past 3-4 months... how great was it have some sunshine and near 60 degree weather recently!?!?!
Wednesday I even raked my lawn in a long sleeve shirt and jeans, it felt amazing to say the least!
Now, if only it would show up and stay that way!!
Also linking up with: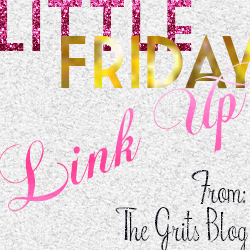 Thanks for stopping by the blog today and reading along!!
I love to hear from you so please, leave me a comment!
I almost always try my best to respond by email back!!