Whew, Friday you are VERY welcomed!!
It's been a run-your-tail-off kind of week and I am ready for some fun!
This weekend is my college roommate's wedding and I am super excited to celebrate!!!
In honor, I have put together a list of 5 important items to have as a bridesmaid.
1. The dress, shoes, and accessories!
~These babies are what it is all about: do NOT forget the dress!!!!
2. An emergency bridal kit
~Containing items such as: band aids, gum, kleenex, tampons, tide to go, bobby pins, mini hairspray, tape, etc.)
3. A clutch
~To keep possible said emergency items as well as your lip gloss, phone and other goodies (including your I.D!)
4. Comfy shoes
~For when the ceremony and the pictures are over and you are ready to dance!!
5. Camera
~Whether it be your phone or an actual camera, you might want to snap some shots of the day that are unique to your experience and perception.
Linking up with: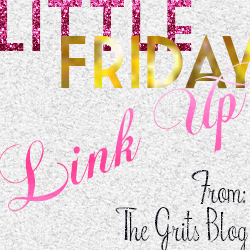 Have a great weekend!!
See you back on Monday for a recap of the wedding festivities!
Thanks for stopping by, xoxo